Hard to buy even when it came out - the Heresy Japanese only LP
Don't confuse this with the later release by Lost & Found records out of Germany where the same "Voice Your Opinion" title was used because it is a very different record. This is the original Japanese pressing released on Dogma Records (GISM, Comes, Rose Rose etc..). All copies came with a free flexi and a lyric sheet in English and Japanese.
Heresy - Voice Your Opinion LP and flexi Dogma Records DOG OUT 001 1988 Japan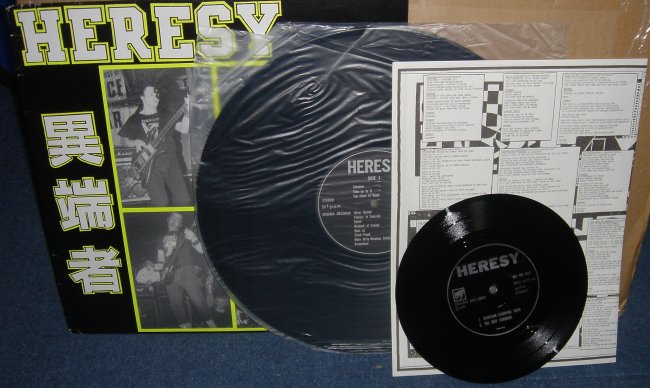 Much later release with the same title on Lost & Found Records Germany.
"Stolen & Exploited" might be a more appropriate name for this label considering their reputation.